Clash Royale (CR) is the worthy successor of the mythical Clash Of Clans (CoC). Both are among the most addictive mobile games. They touch all generations of gamers and literally scotch them on their screens. The most addicted gamers have gone even further by simply creating two accounts (CR) or (CoC) to override the various daily limits imposed. With two accounts, players can improve their strategy and especially progress faster. But unless you own two smartphones, switching from one account to another is tedious. Fortunately there is a very simple combination, here in detail:
INSTALL THE FIRST CLASH ROYALE ACCOUNT
Install the game through Google Play. This step is of course optional if CR is already installed on your smartphone.
GET AN APPLICATION CLONE
Behind this barbarous name (you are granted it), hide useful applications. They allow you to simply create a space on your phone where you can copy an application without affecting the original. The application we will use for our tutorial is called Parallel Space . It can be downloaded free of charge, install it.
From the first start, it will propose to clone some applications already present on your Android device, Clash Royale will be part of it.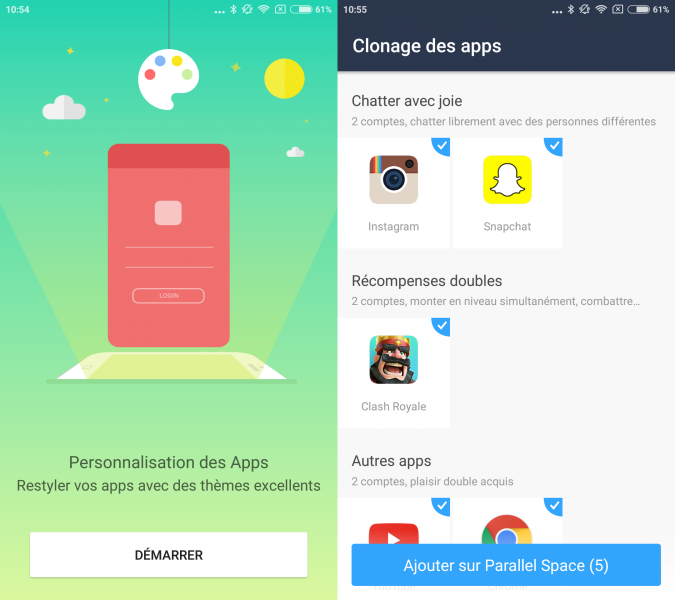 Uncheck any applications that do not interest you and click "Add to Parallel Space". Within seconds, your second Clash Royale app will be created.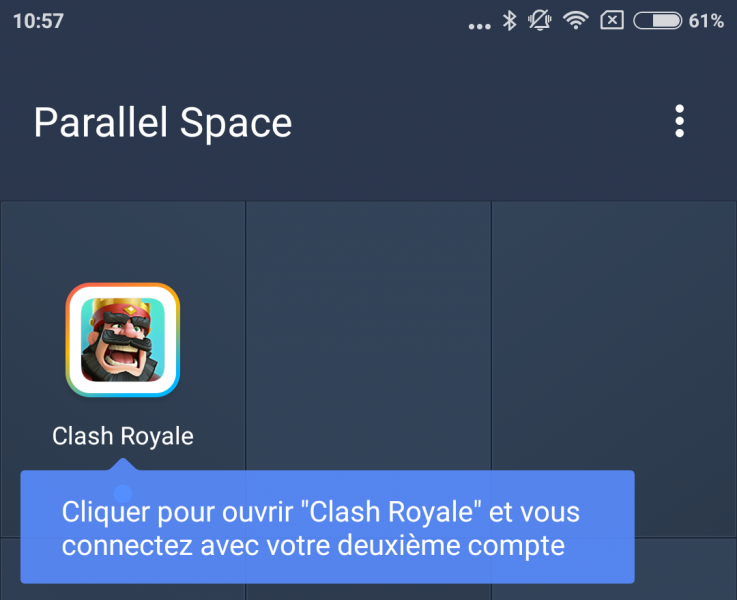 COMBINE THE SECOND CLASH ROYALE WITH A SECOND GOOGLE ACCOUNT
Once the game is launched, go to the settings to make the association if it is not offered at startup.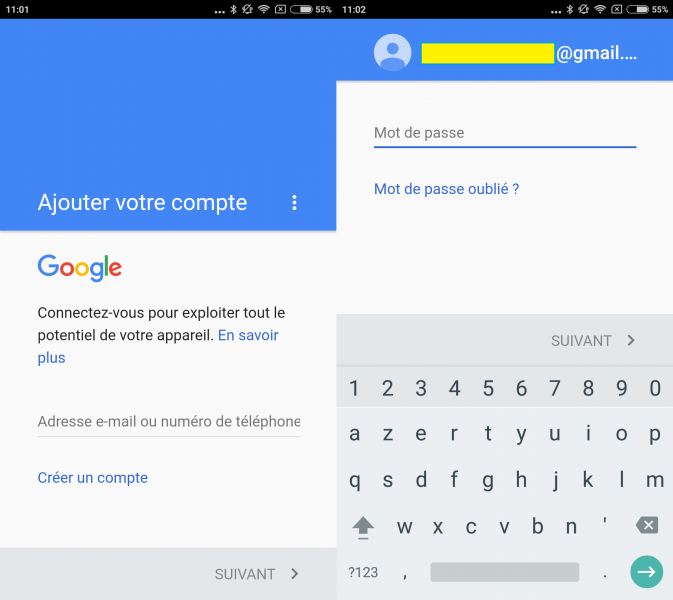 Just enter his email address and password. If you do not already have a second Google Account, create one by following the Google Create Wizard step-by-step. Then Google Play Games will automatically join your Clash Royale account.
And now to switch from one account to another, you only have to go from the first Clash Royale on the basic interface of your smartphone to that installed in Parallel Space and that without disconnecting.
Note: Cloning works with almost any application installed on your phone, whether it's Whatsapp, Snapchat or your other flagship games.
Translated from: logitheque
---